Vision and Values
Our Vision: 'a community growing, learning and achieving together' is underpinned by our school values.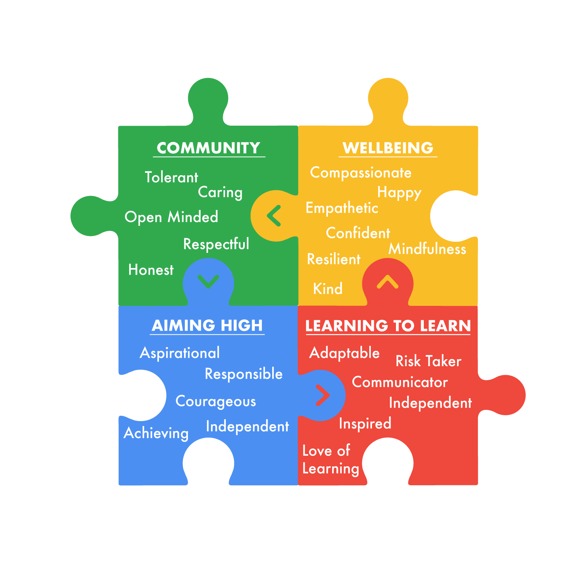 We respect and value everyone in our school community, and we know that by working together, encouraging and supporting one another, we can aim high to achieve more.
As part of the GLF group of schools, we are part of a community 'Where children Grow Learn and Flourish'.
We believe in educating the whole child, and our values are deeply embedded in every day life at Merstham. Children are rewarded for displaying the school values and we celebrate the whole community's successes in our assemblies every week. The children are rewarded with house points - and every half term we announce a winning house!